I received a request from a reader of A Succubi's Tale to try to answer the following questions…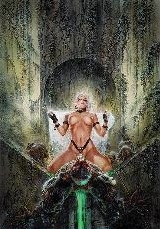 Who did this work? Where is a larger version? And is there more like this?
If anyone has the answers, or an idea. please post it in the comments or please email me?
Huggles and thankies!!
Tera