I came across this image of a succubus doll that it's creator as submitted for consideration to be made for real…
I would LOVE to have one!!!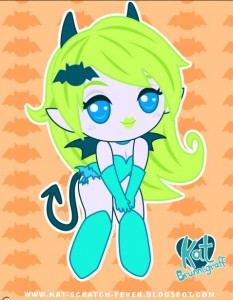 She is the creation of an arist called fuish, who has a DeviantArt site at : http://fuish.deviantart.com/
And you can vote to have this doll made at:
http://www.patchtogether.com/?Designs_Details&Id=1371#top
Please vote!! ((You will need to register on the site to do that… Sowwy!))
*huge huggles for Fuish*
Hoping you get to see her made!!!
Tera