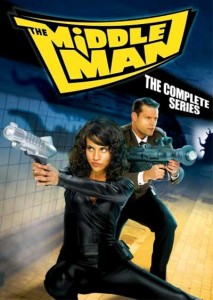 For those that remember…
Remember Roxy? The Middleman?
Well this coming week the complete series on DVD is being released. Here it's available for $34.99, which I think is a great deal really…
It's probably one of the most entertaining quirky series that I have ever seen. Not to mention that it having a Succubus in it, that being Roxy Wasserman played by Elaine Hendrix, is icing on the cake…
It's going to be available at all of the usual places…
The other thing that caught my attention was a book that was released recently which has an interesting character in it that is named Succubus.
The book is called Like Clockwork and is an erotic anthology of stories based in the steampunk world of fiction.
What is interesting to me, is that the Succubus in this work is a mechanical creation that encompasses an entire floor of a building. Now the previews do not reveal a lot about her, but you can find one here.
Two very interesting developments in the worlds of Succubi….
Tera