Really?
Really?
I'm not so sure about that…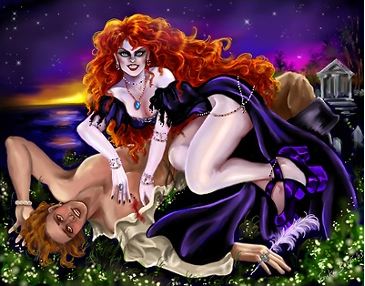 I have some issues with this image…
It was created by the artist Ericka Baque, and is available here for purchase at Cafe Press.
Artwise it is wonderfully done, but Succubi-wise I have issues with this.
No horns or tail on her for one thing… I think really she is more of a vampiress in her looks and actions in the work…
So while I admire this artist's work, I really just cannot see how this is a Succubus.
Tera