I found this on an image search using that new search engine from Microsquish under an image search of the words Succubus.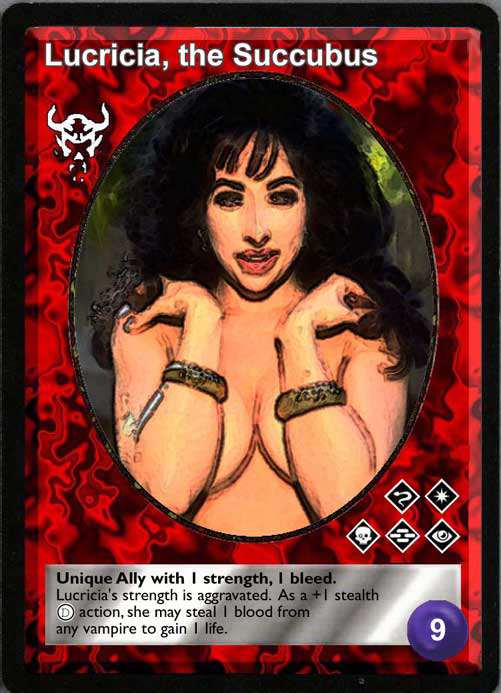 I have no idea who she is, what she is in the game save for what is on the card. The game itself is unknown to people I have asked if they knew what it was…
If anyone has a clue, please post it in the comments on this entry in the Tale?
Thank you much!
Tera