I really love Succubus Blues by Richelle Mead… It's one of my fav novels…
But the original book cover I have never liked: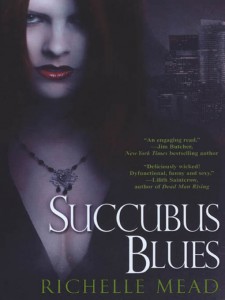 The thing about this cover that has always bothered me is that she looks more like a vampiress than a Succubus.. No horns or tail or anything else really to tell you what she is save for the book title…
Then the book was reissued in the UK with a new cover: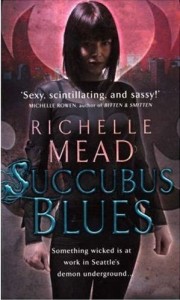 I really hate this one… The wings in the background hint to her being a Succubus, but otherwise there is little else here to look at. I also think that the expression on her is less than sexy by far…
Next was the German language release: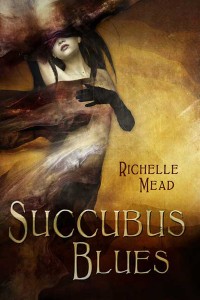 This one I think was worse than the original cover. Again, no inkling that she is a Succubus save for the title. And what makes it worse is that they have almost chalk whitened her skin, that again moves the image to making her look like a vampiress… Now i know that Richelle is famous for her vampire novels but this isn't one and so it should look different…
Which brings us to the French language version:
This I think captures the entire book better than any other cover so far. She is a Succubus. She is sexy and alluring, the look on her face is what I see Georgina looking like on a good day as well. You can see she is carrying a book in her hand and is passing down an aisle of books which also connects to the story within… Why couldn't this be the first cover? By any stretch of the imagination the artist that drew this captured Georgina just about perfectly…
Update! Thank you to Lilikka for the artist's site on Deviantart for the French cover! 
http://livingrope.deviantart.com/
Tera