And I promise this will be the last comment I make about it…
For this month at least…
Lots of bumper stickers right?
Support your political leanings right?
You want to guess who this one refers to?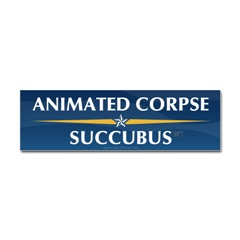 It's kind of obvious really isn't it?
So for my final comment on this election I just want to say how much I hated all of the negativity. All of the baloney that was tossed around. And especially how much both sides in this contest where the poster childs of meritocracy.
But then I suppose that is a reflection of the times isn't it?
Oh, and before anyone starts on me about bias in all of this, I'd like to say that I have none.
Save this.
Keep Succubi and Incubi out of your damn elections will you?
You have so many other things to worry about you know.
Tera