Before I write anything else about this movie I want to make one thing very clear.
There is not a single Succubus in this movie.
Period.
The movie in question is called Succubus of the Rouge and is a Spearmint Rhino release that appeared on adult movie shelves this past week. 
The front cover: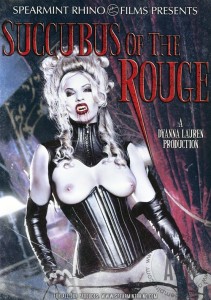 Just from this you should get the idea that it is a vampire movie instead of a Succubus one…
The rear cover for those interested in seeing it: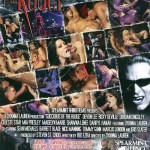 And a short synopsis of the movie:
A debilitating deadly virus is spreading throughout the immortal realm of the vampire world. To save their kind, the creatures of the night go on a murderous spree to seek out the only mortal woman that can save the from total extinction. They track this mortal woman to the city of Los Angeles and find her at a burlesque club called The Rouge. With a detective on their trail, will the vampires be able to cross blood lines in time?
OK. So it's a mortal woman that is the Succubus of The Rouge?
Say what?
I realize that this is an adult movie and that I shouldn't expect a lot of plot but still…
Watched it. Hated it. 
Gets a half star mostly for some of the outfits worn by the vampire girls…
Otherwise it's a pass…
Tera