Succubi are popping up all over!
Which is making me so very very happy to see!
I discovered two novels in my local Chapters by an UK author named Mike Carey. The books are part of a series called the Felix Castor series and are:
The Devil You Know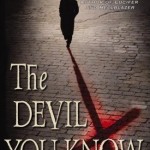 Vicious Circle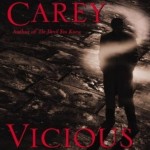 The main character of the series, Felix, is a hard nosed, almost detective-like freelance exorcist that is based in London. The series revolves around the creatures he deals with, both supernatural and not.
In both of these novels there is a Succubus that appears named Ajulutsikael (Juliet to her friends) in the initial book is out to fulfil a contract on him… She's an interesting mix of Succubus and Succubi for those that read the Tale regularly will understand what that means…
Each novel is about 450 pages so it will be a bit before I have any sort of review up, but from what I have seen of Juliet, she seems very interesting…
Both novels are listed on Amazon and the usual suspects for those that are interested…
Tera