FreezeFrame found this site on the web and passed on the URL to me the other day…
It's a website based in Japan that specializes in fetish and goth fashions…
From their about us page:
What is Succubus?
Our Concept:

We wanted to take our designers, Bambi and momo, and let them work their own fetish sense and coordination into the CRAZY NURSE brand, which was already known for high quality and design. While we had styles for the typical nurse and maid costume, we put them under eyes critical of detail and made them sexier, cooler, and more fashionable. So now, Succubus is a mixture of studio and boutique, and the Succubus website keeps growing day by day to make your fetish life more complete.

We've arranged the materials, the design, and everything else to make all original costumes that are different from everything else out there. Rather than be bound to form, we always put our heart into our work to give the customer an unexpected surprise, and make you project more appeal when you wear our costumes. That's our design philosophy.

We prepare our costumes with enough sizes to fit each person, regardless of gender, age, or bodytype. If you've ever thought "I really want that, but it's not my size", then you are sure to find what you want right here. We'll help you look great with a size that fits right. Feel free to approach us with even the slightest questions or concerns.

Of course we also customize our standardized costumes as well. We can make several variations of the same costume. If you want to try something different, we'll answer your needs to the fullest.
And an example of their fashions: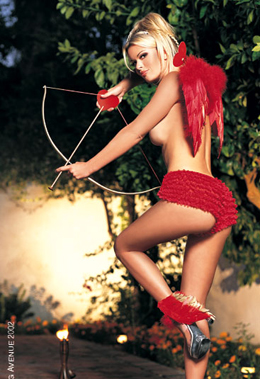 I do have to say that I have looked at their site and I am a little disappointed that there isn't an actual Succubi outfit on their site… Oh there is all sorts of other things that are delicious and so very very tempting… Their lingerie and shoes are gorgeous… And I can see a couple of their latex or leather outfits that are just too yummy for words…
But it would be nice to see what they could make of a Succubi….
Tera