Once more into the silliness of the Middleman… Again.
So. There is a website called MediaBlvd Magazine that had an interview with one of the stars of this show which, by the way, premiered on ABC Family channel on the 16th…
They interviewed Brit Morgan, who plays Lacey on the series.
That interview is here.
And this is a picture of Brit.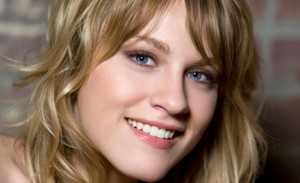 In any case, the interview I feel is almost a carbon copy of every other interview that any of the people involved with the series have made.
Especially this quote from the interview:
"We have zombies, we have immortal tuba players. We have killer Peruvian flying pike. There's a succubus; and they are fashion models that feed on the souls of innocent men. That is a very interesting plot line. We have aliens, of course, and portholes" she adds.
Oddly, almost the exactly same line was spoken by the series creator and other actors involved in the series in previous articles.
Having a peek around spoiler sites and such, I have discovered that the first appearence of a Succubi in the series will be in episode 2 which is next week on Monday the 23rd…
A spoiler from that episode is:
The Accidental Occidental Conception – Season 1, Episode 2 – When a Terra Cotta Warrior is brought back to life, The Middleman and Wendy set out to stop him before he can take the last living heir of the Qin dynasty to the land of the dead, releasing a hail of fire that will rain down on the Earth for a thousand years. With some help from fashionista and reformed succubus, Roxy Wasserman, the two must make a daring trip to the underworld to get the deed done. Still stinging from Wendy's harsh criticisms, Lacey lands herself a job as Roxy's assistant, which tests her activist spirit.
OK.
It sounds like that could be interesting and after the first episode, which I just barely managed to stay awake through, this might be something worth watching.
Maybe.
So. Then the question becomes of course, what does the Succubus look like?
Well, she is being played by Elaine Hendrix, and this is what she looks like: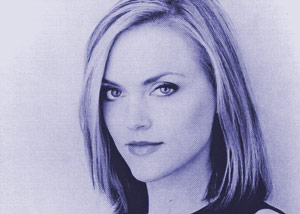 So. I have just two things to say at this point before seeing the episode. One is that I really hate her hair. Far too short for a Succubus. Otherwise I think she could play the role well with her overall looks. Assuming that she doesn't go over the top in the role. I fear that the series will portray her in the typical Succubus fashion, but seeing that she is supposed to be a reformed Succubus, I will give the series the benefit of the doubt this week and see what happens.
Checking Yahoo TV, it lists this episode as appearing on June 23 on ABC Family.
Don't disappoint me.
I'm warning you…
Tera