Thank you for over 5.1 million views of the SuccuWiki!
The Succubus (Novel)
From SuccuWiki - The Wiki of the Succubi

For other uses of the word Succubus, see Succubus (disambiguation).

Kenneth Rayner Johnson's 1979 novel The Succubus outlines the story of a male afflicted by the incarnation of the goddess Lilith.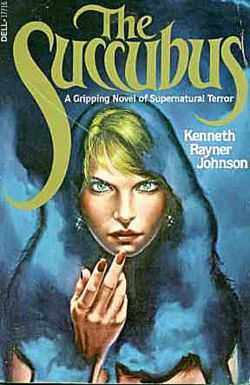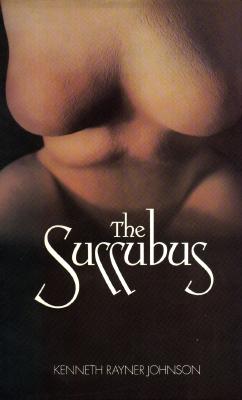 Book Details
Format: Mass Market Paperback
Pages: 303
Publisher: Dell Books
Language: English
ASIN: B001E2ZK5S
ISBN-10: 0440177162
ISBN-13: 9780440177166
Release Date: January 1979
Book Synopsis
In the dark of night she comes silently. Like a vision of paradise. Her beauty is breathtaking. Her touch is exquisite. Her passions, insatiable. Some men have longed for her. Some men have died for her. God help the man who fall prey to The Succubus.
Book Cover Tease
Each night, as the young man lay asleep, he was visited in his dreams. By morning, when he awoke, spent, there was no trace of the beautiful girl who had stripped him and possessed him. Across London, in a luxurious private hospital, a wholesome American girl has been undergoing a major programme of psychiatric treatment. She had been placed there after conviction for kidnapping the young man and raping him. The salacious public interest in the case made her victim, Troy Valens, flee from the overpossessive church to which he belonged...
Notes
This book is out of print and is currently available only through used book sellers.