Thank you for over 12.9 million views of the SuccuWiki!
The New Neighbor (Novel)
From SuccuWiki - The Wiki of the Succubi

For other uses of the word Succubus, see Succubus (disambiguation).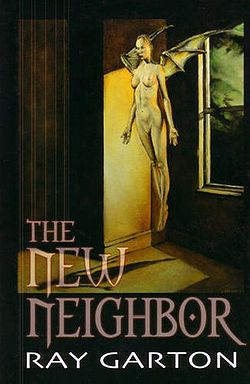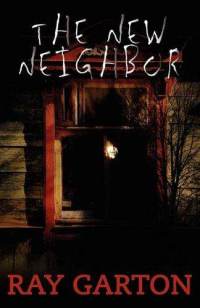 The New Neighbor, is a novel written by Ray Garton. It was originally released in in 1991 as a limited 500-copy run, with artwork by J.K. Potter, by Charnel House, and was re-released by Cemetery Dance in 2003 in a limited 1000-copy reissue. Recently it has been made available as an eBook as well. In this work, the character Lorelle Dupree is a Succubus.
Details
Title: The New Neighbor
Author: Ray Garton
Publisher: Charnel House, Cemetery Dance and e-reads.com
Format: Paperback, Hardcover and eBook Formats
Length: 276 Pages
Language: English
ISBN-10: 0759297630
ISBN-13: 978-0759297630
Release Date: March 7, 2011
Synopsis
The Pritchard family is quite content in their home on Deerfield Avenue...until Lorelle Dupree moves in across the street. The new neighbor is astonishingly beautiful...friendly...and seductive. Each member of the Pritchard family surrenders to her advances and Lorelle's influence changes them in shocking ways. Soon everyone on Deerfield is changing. And then the killings start. The new neighbor is not interested in borrowing a cup of sugar or using your weed-whacker. She's more interested in your soul.
Book Reviews
The following review is taken from the Amazon.com links in the External Links below:
5 out of 5 stars
Early 90s classic available again
Reviewed On: January 27, 2005
By Craig Clarke

A warning to the prudish (and an invitation to the prurient): much graphic sex lies in wait between the covers of Ray Garton's early 90s masterwork, The New Neighbor. Originally published in 1991 as a limited 500-copy $150 edition (with extreme artwork by J.K. Potter) by Charnel House, the book was not available to the average collector until Cemetery Dance picked it up for a more affordable 2003 limited 1000-copy reissue. Thanks to them, I was finally able to read this horror classic and recommend it highly to you.
The Pritchards are a step-family who have been able to make it work. George, Karen, Robby, and Jen get along pretty well -- that is, until their sexy new neighbor moves in and begins to change things. You see, Lorelle Dupree is extremely seductive, and she is extremely open-minded about who she seduces. In fact, she is seducing most of the entire neighborhood with her body that won't quit. Her ways are so persuasive that no one seems to notice that she sprouts wings and travels around the neighborhood enshrouded in a mist. If one is to follow Garton's description of the responses of the seduced, that must be some very good sex, indeed.
So good, in fact, that soon everyone begins showing symptoms resembling a flu and become sluggish, exhausted, and pale, wanting to do little more than have sex with Lorelle and then sleep. Conveniently, these are combined since Lorelle's particular brand of loving causes them to pass out immediately afterwards for hours at a time. Eventually, a previous survivor (barely) comes across the neighborhood and tries to inform them, particularly Robby, about what is going on. That captivating statue in her living room has more significance than they think.
The New Neighbor has the bravura of an Edward Lee and the sensitivity of a Douglas Clegg. It may not be for all tastes with its graphic depictions of sex and violence, but underneath the surface is commentary on social mores and, later, the mob mentality. Author Garton is also making statements about modern relationships and what can happen when people settle for what they can get, instead of simply asking for what they want. All this in a horror novel? This sounds almost like literature, but in a form that is easily accessible to those who might not be so amenable to "message" novels, like myself.
External Links