On May 4, 2016, the 3,900th article was added to the SuccuWiki!
The Hunger: Necros
From SuccuWiki - The Wiki of the Succubi
"Necros"
The Hunger episode



DVD box cover of The Hunger: Vampires in which the episode Necros can be found

Episode no.
Season 1
Episode 3
Directed by
Russell Mulcahy
Teleplay by
Steven Salzburg
Audrey Salzburg
Story by
Brian Lumley
Produced by
Chris Burt
Wendy Grean
Editing by
Glenn Berman
Patrick Moore
Kathy O'Shea
Pamela Power
Original Air Date
July 20, 1997
Length
60 Minutes
Guest Actors

Terence Stamp
Philip Casnoff
Céline Bonnier
Leonardo Cimino
For other uses of the word Succubus, see Succubus (disambiguation).
Necros was the third episode of the first season of the television series The Hunger. In this episode a succubus-like being named Helma, played by the actress Céline Bonnier, is the central focus of the story.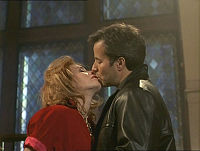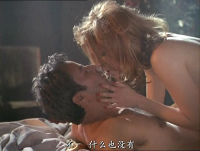 Overview
TV Series: The Hunger
Episode: Necros
Director: Russell Mulcahy
Writers: Steven Salzburg & Audrey Salzburg
Rating: R - Sex and Violence
Original Air Date: July 20, 1997 (Season 1, Episode 3)
DVD Information
Format: Import, NTSC
Directors: Adrian Moat, Chris Hartwill, Russell Mulcahy
Language: English
Region: All Regions
Aspect Ratio: 1.33:1
Studio: York Home Video
DVD Release Date: May 16, 2000
ASIN: 6305830363
Cast
| Actor / Actress | Role |
| --- | --- |
| Terence Stamp | The Host |
| Philip Casnoff | William Cobb |
| Céline Bonnier | Helma |
| Leonardo Cimino | Nero |
| James Berlingieri | Cop #1 |
| Tony Calabretta | Cornerman / Bookmaker |
| Tony De Santis | Dino |
| Marc Désourdy | Saint |
| Richard Jutras | Nardo |
| David McKeown | Devil |
Plot Summary
William Cobb is on vacation when he catches a glimpse of Helma, a breathtaking creature who captures his imagination. She has a companion, a frail old man who, according to folklore, is Necros, a dead thing that feeds upon the living. Should Cobb pursues his desires or heed the warnings of the town folk? A night of unbridled passion reveals the terrifing truth. Directed by Highlander's Russell Mulcahy from a story by Brian Lumley.
External Links