Thank you for over 9.1 million views of the SuccuWiki!
The House on the Hill (eBook)
From SuccuWiki - The Wiki of the Succubi

For other uses of the word Succubus, see Succubus (disambiguation).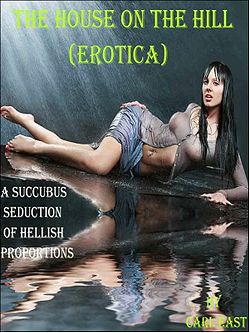 The House on the Hill is an eBook written by Carl East. In this work a Succubus appears to threaten the main characters of the story.
Overview
Title: The House on the Hill
Author: Carl East
Published By: Amazon Digital Services
Format: eBook
Length: 6,400 Words
ASIN: B00793IXQ4
Publishing Date: February 13, 2012
Other works in this series on SuccuWiki
Synopsis
After discovering that the house they want to buy is supposed to be haunted, Sandy and Mike decide to take it anyway. It's just too good a deal to pass up. However, when they move in, they discover that the house does indeed have another tenant it's just not a ghost.
Book Review
At the time of this article's entry in the SuccuWiki, no review was available. Tera has this work on her reading list and will add a review as soon as possible.
External Links