Thank you for over 5.1 million views of the SuccuWiki!
The Goody Phelps Papers
From SuccuWiki - The Wiki of the Succubi

For other uses of the word Succubus, see Succubus (disambiguation).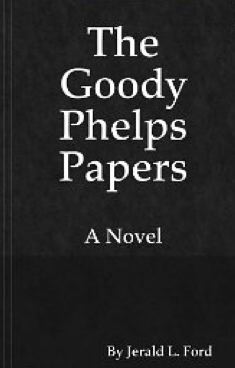 The Goody Phelps Papers is a novel written by Jerald Ford. Within this novel, a Succubus named Myrna appears to the title character in several scenes.
Book Details
Title: The Goody Phelps Papers
Author: Jerald Ford
Format: Softcover
Pages: 212
Publisher: lulu.com
Language: English
ISBN-10: 0557076803
ISBN-13: 978-0557076802
Release Date: February 18, 2010
Book Synopsis
Goody Phelps had a best-selling novel with "The Bitterman Papers" and the world was at his feet. Now, twenty years later, the fame, fortune and good times have disappeared and Goody has become a "professional" alcoholic. Join Goody and an unforgettable cast of characters as Goody searches for meaning in his life. And equitable employment.
Book Review
At the time of this article's addition to the SuccuWiki, there were no reviews available.
External Links