Thank you for over 5.1 million views of the SuccuWiki!
The Devil in Ms. Jones 6
From SuccuWiki - The Wiki of the Succubi

For other uses of the word Succubus, see Succubus (disambiguation).
The Devil in Ms. Jones 6 is a 1999 adult movie staring Stacy Valentine and directed by Anthony R. Lovett . It features two succubi as its main antagonists.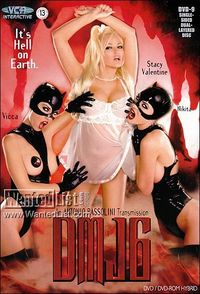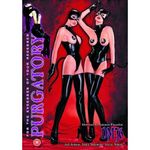 Overview
Movie Title: The Devil in Ms. Jones pt.6
Release Date: 1999
MPAA Rating: XXX - Sexual Content and Language
Director: Anthony R. Lovett
Studio: VCA
Genre: Erotica, Feature
Plot Tagline: It's Hell on Earth
Cast
Name
Stacy Valentine
Vicca
Nikita
Tina Tyler
Plot Summary
It all starts when Justine Jones accidentally summons two sexual demons to earth. As the two succubi embark on a sexual rampage, Justine is recruited by Satanito hunt down the pair of errant she-devils and send them back to Hell. The trail is littered with a slew of sexual psychos -- a trailer park nymphomaniac, a perverted beekeeper, a movie star and his latex nurse, and even a masked Mexican wrestling team who take on Justine and Satan in a no-holes-barred grudge match. So prepare yourself for a mind-bending descent into a wicked parody of porno cliches, packed with nine internal sex scenes that will leave you for lack of better word, hot.
Movie Review
(Review not available at this time)
External Links