Thank you for over 5.1 million views of the SuccuWiki!
The Devil's Rock (2011)
From SuccuWiki - The Wiki of the Succubi

For other uses of the word Succubus, or movies involving Succubi, see Succubus (disambiguation).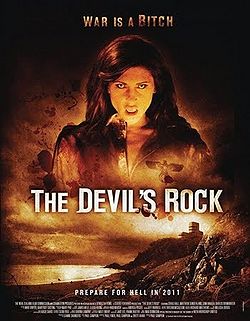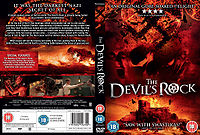 The Devil's Rock is a 2011 New Zealand horror film directed by Paul Campion, written by Paul Finch, Paul Campion and Brett Ihaka and starring Craig Hall, Matthew Sunderland, Gina Varela and Karlos Drinkwater. It is set in the Channel Islands on the eve of D-Day about two New Zealand commandos who discover a Nazi occult plot to unleash a demon to win World War II, and combines elements of a war film and a supernatural horror film. In this film, the demon appears to have many of the abilities that a Succubus has.
Overview
Release Date: 2011 (July 8, 2011)
MPAA Rating: Unrated
Runtime: 83 Minutes
Language: English
Director: Paul Campion
Writer: Paul Finch, Paul Campion and Brett Ihaka
Producer: Leanne Saunders
Studio: Chameleon Pictures
Distributor: NZ Film
Genre: Action, Drama, Fantasy, Horror, Thriller, War
Cast
| Actor | Role |
| --- | --- |
| Craig Hall | Captain Ben Grogan |
| Matthew Sunderland | Col Klaus Meyer |
| Gina Varela | Helena / The Demon |
| Karlos Drinkwater | Sergeant Joe Tane |
| Luke Hawker | Private Muller |
| Jessica Grace Smith | Nicole |
| Nick Dunbar | Kreigsmarine #1 |
| Jonathan King | Dead German |
| Hadyn Green | Dead German |
| Geraldine Brophy | Voice of The Demon |
Movie Summary
The Devil's Rock , June 5, 1944. A crack kiwi commando team, Captain Ben Grogan (Craig Hall) and Sergeant Joseph Tane (Karlos Drinkwater), are sent on a top secret mission to destroy gun emplacements inside German occupied territory in the Channel Islands on the eve of D-Day.
They are diverted off their landing point by strong currents, but eventually find themselves near the entrance of an ominous German bunker.
After placing explosives on the gun turret, they surprise and kill a German soldier fleeing from the bunker pleading for help. The screams of a woman follow from inside and Grogan makes the decision to go on an unauthorized rescue mission, leaving Tane behind.
Once inside, Grogan encounters more than he bargained for - a scene of unworldly carnage, where only a mysterious Nazi officer and a beautiful but Devilish captive remain alive...
Movie Review
At the time of this article's entry in the SuccuWiki, there was no film review available. Tera has purchased this movie and will review it shortly.
External Links