Thank you for over 5.1 million views of the SuccuWiki!
The 9th Dimension
From SuccuWiki - The Wiki of the Succubi

For other uses of the word Succubus, see Succubus (disambiguation).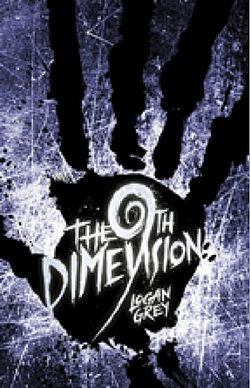 The 9th Dimension is an eBook written by Logan Grey. In this work, one of the main characters, Nikolas Ivanov, is cursed by a Succubus.
Overview
Title: The 9th Dimension
Author: Logan Grey
Published By: Smashwords and Amazon Digital Services
Length: 220 pages
Format: eBook and Paperback Formats
ISBN-10: 0984903003
ISBN-13: 978-0984903009
ASIN: B006MAYQ20
Original Publishing Date: December 14, 2011
Plot Summary
In the charming college town of Athens, Georgia Adrian Alexander and her best friend, secret love Nikolas Ivanov, become targets for two powerful supernatural beings. Adrian's biggest challenge in life so far has been the pain of her unrequited love for Nikolas. Little does she know that Nikolas has fallen under the powerful spell of a succubus and cannot help himself. He cannot return Adrian's affection because he is bound by an uncontrollable desire that kills him more each day. While Nikolas fights to stay alive, another supernatural being has plans for Adrian. She becomes entangled in a power struggle between an angry demon lord, and an ancient power that seeks a gateway into the human realm. Adrian's love, life and all of human existence are at stake if she doesn't find a way to stop this from happening. Strange alliances are made, heroes are forged and uncountable horrors are discovered..within The 9th Dimension.
Book Review
At the time of this article's entry in the SuccuWiki, no review was available. Tera has purchased this work and will review it as soon as possible.
External Links