Template:Lost Girl Episode Page Template
From SuccuWiki - The Wiki of the Succubi
"XYZ123"
Lost Girl episode

XYZ123
Episode no.
Season 5
Episode XX
Overall Episode XX
Directed by
XYZ123
Written by
XYZ123
Produced by
XYZ123
Featured Music
See Section Below
Cinematography by
XYZ123
Editing by
XYZ123
Production Code
5XY
Original Air Date
December 0, 2015
Length
60 minutes (runtime)
Guest Actors

XYZ123 - XYZ123
XYZ123 - XYZ123

Episode Chronology

← Previous
"PreEpi"
Next →
"NextEpi"


Short Summary List of Lost Girl Episodes
Detailed List of Lost Girl episodes


XYZ123

SuccuWiki Rating: (0.0)
For other uses of the word Succubus, see Succubus (disambiguation).
Lost Girl is a Canadian developed and produced television series which premiered in the 2010 season on the television channel Showcase.

For further on Bo, the succubus of the series, see her article in the SuccuWiki here. For the series itself, see that article here. For a general discussion of Succubi and their mythos in the series, see that article here.

XYZ123 was the XYZ123 episode of the fifth season of the series, and the XYZ123 overall episode of the Canadian television series Lost Girl. It was first shown on the Showcase Television Channel in Canada on XYZ123 at 9 PM Eastern time.
Production Data
Series: Lost Girl
Season: 4
Episode Number: XX (XXth Overall)
Episode Title: XYZ123
Directed by: XYZ123
Writing credits: XYZ123
Production Company: Prodigy Pictures
Running Time: 60 Minutes (Including Commercials)
Country of Origin: Canada
Originally Aired on: XYZ123 on the Showcase Television Channel in Canada
Number of Canadian Viewers: TBA
Number of American Viewers: TBA
Cast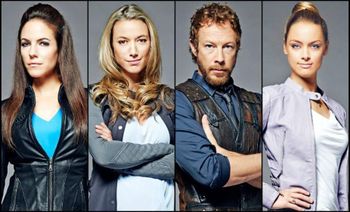 Music in this Episode
| Song Title | Artist | Notes |
| --- | --- | --- |
| XYZ123 | XYZ123 | XYZ123 |
Plot
Short Summary
Detailed Summary
Questions in this Episode
Answers in this Episode
Episodes
For a more detailed list see: List of Lost Girl episodes, or click on the individual episode titles for more in depth articles.
Lost Girl Series Episodes
References
Episode Review on Succubus.Net
Tera, the owner of this website, posted a review of this episode on her Blog, A Succubi's Tale on XYZ123. You can find that review here. She gave it ??? pitchforks out of 5.
External Links