Thank you for over 5.1 million views of the SuccuWiki!
Sunset (Amber Series)
From SuccuWiki - The Wiki of the Succubi

For other uses of the word Succubus, see Succubus (disambiguation).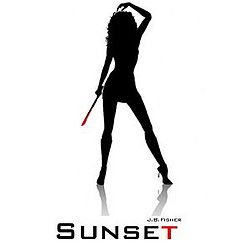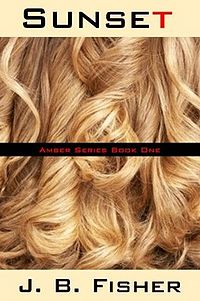 Sunset is a novel written by J.K. Beck. It is the first of two novels of a series that in part tells the story of a Succubus named Amber Gardner. The series consists of the works: Sunset and Amber Rising.
Overview
Title: Sunset
Author: J.B. Fisher
Published By: lulu.com, Reissue: J.B. Fisher
Format: Paperback and eBook formats
Length: 356 pages
ISBN-10: 0557072301
ISBN-13: 978-0557072309
ASIN: B002NKLNS8 (Kindle Edition)
Publishing Date: August 28, 2009, Reissue: May 20, 2009
Plot Summary
Amber Gardner is being hunted and she doesn't know why. It began with her infatuation with a boy. The one boy not affected by her influence. After the best week of her life he vanishes with no explanation, leaving Amber virtually unprotected with assassins trying to kill her. She has many questions but staying alive long enough to get answers doesn't seem likely. Her only chance is to stay ahead of the killers. Hiding is useless; running doesn't seem to work either. Fighting back is her only option…
She thought she was just a typical eighteen year-old high school student with a strong libido, she thought wrong. Finding the answers she seeks lands her in a new world, full of knife wielding maniacs, an odd bodyguard and reveals her true nature in the process. Learning what she is explains everything in her life to that point. Knowing what she can become compels her to fight against impossible odds, bent on her destruction.
She must survive long enough for him to return. The love she thought she would never have has promised to save her. Will he make it in time?
Book Review
The following review is from the Amazon.com link in the External Links below:
4 out of 5 stars
Don't judge a book by its cover
Reviewed On: February 15, 2010
Reviewed By: Julyn Terry

Sunset was a refreshing book to read. It kept me interested from the very beginning with its heated young love, adventure and suspense. Definitely don't judge this book by its cover. J.B. Fisher's imagination and fun way of writing leaves you wanting more. I can't wait for the sequel.
External Links