On April 3rd, 2015, the SuccuWiki had its 13 millionth view!
Succubusted
From SuccuWiki - The Wiki of the Succubi

For other uses of the word Succubus, see Succubus (disambiguation).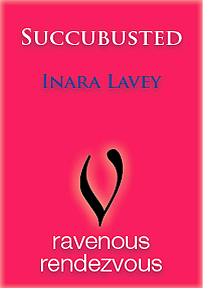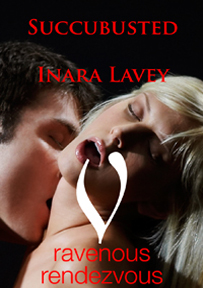 Succubusted is an eNovel written by Inara Lavey. In this work the character Lil is partly Succubus in nature.
Details
Title: Succubusted
Author: Inara Lavey
Format: eNovel
Publisher: Ravenous Romance
Language: English
ISBN-13: 978-1-60777-102-9
Release Date: December 12, 2008
Synopsis
Poor Lil. Though she has hair the color of dark chocolate, cobalt blue eyes and a lush mouth worthy of Angelina Jolie, she unfortunately takes after her grandmother. And when you have succubae blood running in your family tree, dates tend to start with a bang and end with a whimper. But just when she's beginning to think she'll spend the rest of her life moving from town to town with a trail of used-up, exhausted men in her wake, the carnival comes to town. There she meets Damien, a tall, dark stranger with intense green eyes, dark wavy hair – and a secret of his own.
Book Review
At the time of this entry's creation on SuccuWiki, there were no reviews available.
External Links