Thank you for over 12.9 million views of the SuccuWiki!
Succubus Sylvia Version 3
From SuccuWiki - The Wiki of the Succubi

For other uses of the word Succubus, see Succubus (disambiguation).

Succubus Sylvia was a figurine issued by Orchid Seed in 2009. In 2012, Orchid Seed announced that they would be reissuing this figurine at the Wonder Festival 2012 on February 12, 2012 and then would be available at the Orchidseed Online shop on March 26, 2012. Only 300 figurines were available at Wonder Festival 2012 and a further 400 figurines would be made available at Orchidseed Online shop.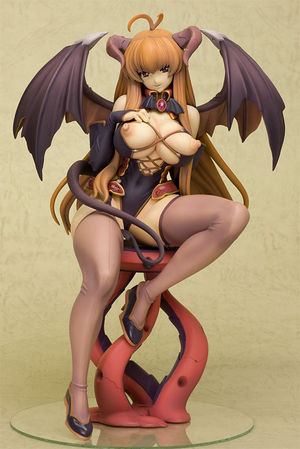 Details
Designed by Sylvia Mogudan
Manufactured by: Orchid Seed
Release Date: February 12, 2012
Scale: 1/6
Official Comic Unreal Figure
Castoffable
Height: approx. 220mm
Limited availability
Material: PVC
Price: 8,700 Yen
Producer: Yamachichi
Figurine Source: Comic Unreal Volume 2
Original Figurine
You can find the original figurine on SuccuWiki here.