Thank you for over 9.3 million views of the SuccuWiki!
Succubus Sex Stories
From SuccuWiki - The Wiki of the Succubi

For other uses of the word Succubus, see Succubus (disambiguation).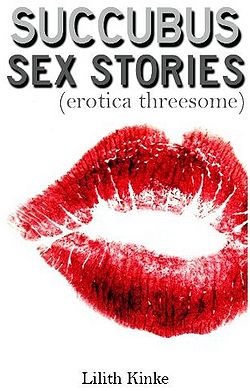 Succubus Sex Stories is an anthology of stories written by Lilith Kinke. In this work, the main character Delilah is a Succubus. The work contains all of the previously released stories by this author in this series.
Details
Title: Succubus Sex Stories
Author: Lilith Kinke
Format: eBook
Publisher: Amazon Digital Services
Language: English
ASIN: B0073C3OSS
Release Date: January 29, 2012
Other Works in this series on SuccuWiki
Synopsis
This collection contains three stories about Delilah, a succubus and her adventures.
Daddy, I Think I'm a Succubus
Delilah is just a day shy of turning eighteen, and her step-father has promised to take her on vacation to celebrate her birthday. What she doesn't know is that she's a young succubus, and when her birthday comes around, there won't be man that can control himself around her, including dear ol' dad.
Delilah is a bounty hunter succubus with special powers of lust, and she's looking to take down a pack of sexy werewolves. But when they get their hands on her, it's they who turn the tables on her.
Virgin Jason dreams of having the hottest girl in school at his feet, sexually worshiping him. When Delilah offers to make all his dreams come true, including bringing her to him, how far will he go to act out his fantasies?
Book Review
At the time of this article's addition to the SuccuWiki, there was no review available.
External Links