Thank you for over 5.1 million views of the SuccuWiki!
Succubus Princess Ziska Figurine (White Version)
From SuccuWiki - The Wiki of the Succubi

For other uses of the word Succubus, see Succubus (disambiguation).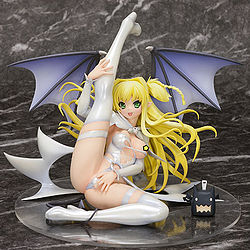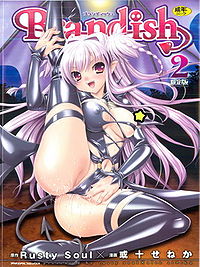 Succubus Princess Ziska was a figurine issued by Orchid Seed originally in April 2011. The original version came with purple hair and black clothing. A second version was released later in December 2011 with blonde hair and white clothing. Ziska herself first appeared on the cover of the second volume of the ero manga Brandish.
Details
Manufactured by: Orchid Seed
Release Date: December 2, 2011
Scale: 1/7
Official Comic Brandish Figure
Height: approx. 160mm
Limited availability
Material: PVC
Price: $105 USD
Figurine Source: Ero Manga Brandish Volume 2
Re-Release
This figurine was originally released in April 2011 with different coloring in both hair and clothing. You can find this figurine on SuccuWiki here.
External Links