Thank you for over 9.3 million views of the SuccuWiki!
Succubus (Sanu)
From SuccuWiki - The Wiki of the Succubi

For other uses of the word Succubus, see Succubus (disambiguation).

Succubus is a Second Life skin created by Sanura Sakai, owner and creator of Sanu.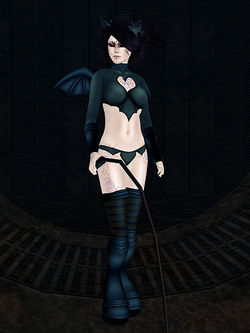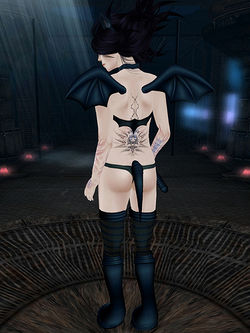 Succubus
The Sanu Succubus is available in seven different colors. These being pink, purple, blue, green, brown, red and black. You can purchase them individually or as a set containing all of the colors available.
Included in the color packs are the outfit, wings, tails (both short and long), ears, horns, fangs, boots, whip and eyes.
The outfit comes with a long sleeved or sleeveless top. The long sleeved top has a heart on the chest. The whip includes all kinds of animations and emotes.
External Links