Thank you for over 9.3 million views of the SuccuWiki!
Succubus (Maria -Tenshi no Kiss to Akuma no Hanayome-)
From SuccuWiki - The Wiki of the Succubi

For other uses of the word Succubus, see Succubus (disambiguation).

Maria -Tenshi no Kiss to Akuma no Hanayome- is a PC Video Game by Tailwind.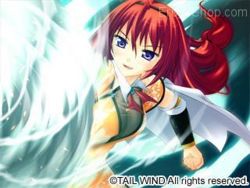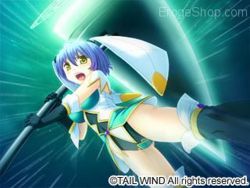 Game Information
Retail Price: 9,240 Yen
Genre: ADV
Requires: Windows 98/Me/2000/XP/Vista, DVD-ROM
Game Synopsis
Maria comes to the planet in search of Alp, her friend. Maria meets Ren, a devil buster, there and they pursue Alp together. But they accidentally kiss! Ren apologizes her, but she says, "Don't apologize..., my darling." It seems her first kiss means "engagement". He is surprised to know that, but they get married.... Alp also gets shocked to hear that. Actually, Alp loves Maria. That's why he teases her to get her attention. Alp gets mad and sends 4 angels, who used to be Maria's partners. They all wear black armors..., yes, they become succubuses! To save them, Maria needs to become a succubus as well and have sex with them. She hesitates at first, but she decides to become a succubus for Ren and the angels...! What will happen to them in the end...?
External Link