Thank you for over 9.3 million views of the SuccuWiki!
Succubus (BonBun Paperdoll)
From SuccuWiki - The Wiki of the Succubi

For other uses of the word Succubus, see Succubus (disambiguation).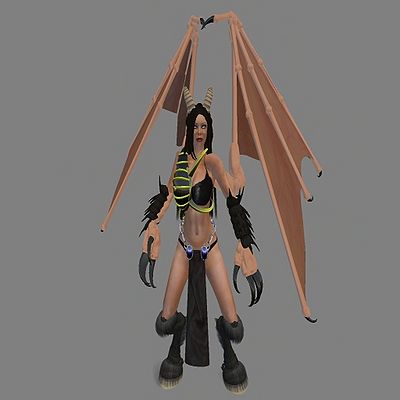 BonBun Paperdoll is a Second Life skins and avatar designer. You can purchase various outfits, shoes, boots and other items to add to the avatar you use in the Second Life universe. This is a Succubus Avatar that is available for purchase and use in the Second Life universe. It includes a full AO, flight-reactive wings that open and close as well as flap while flying, two styles of sculpted horns, clothes, armor, several diffirent eye and hair combinations, two different skins, and optional 'combat claws'.
The Succubus is a demon born of lust and desire, of whispered promisses and bitter betrayals. They are the daughters and handmaidens of Lilith, Demon Lord of Desire. They use trickery and guile to fool their enemies before tearing them apart as they relish in the look of shock and dispair in their eyes.
External Links