Thank you for over 12.9 million views of the SuccuWiki!
Straight To Hell (eBook)
From SuccuWiki - The Wiki of the Succubi

For other uses of the word Succubus, see Succubus (disambiguation).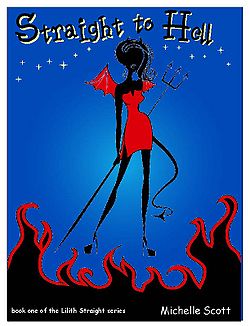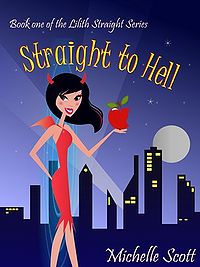 Straight To Hell is an eBook written by Michelle Scott. It is the first book in a series called the Lilith Straight series by the author. In this work the main character of the series, Lilith Straight, is a Succubus.
Overview
Title: Straight To Hell
Author: Michelle Scott
Published By: Smashwords & Amazon Digital Services
Length: 123 Pages
Format: eBook
Publishing Date: September 9, 2011
Other Works in this series on SuccuWiki
Plot Summary
The moment Lilith Straight dies, the Devil appears to claim her soul and cash in on a family curse. Now, Lilith has no choice but to work for him as a succubus. The job is bad, the boss is worse and she can't imagine how she'll explain her new reincarnation to her eight-year-old daughter. But then an arrogant, yet oh so yummy, incubus shows up…and hell heats up just a little more.
Book Review
At the time of this article's entry in the SuccuWiki, no review was available. Tera has purchased this work and will review it as soon as possible.
External Links