Thank you for over 9.3 million views of the SuccuWiki!
Soul
From SuccuWiki - The Wiki of the Succubi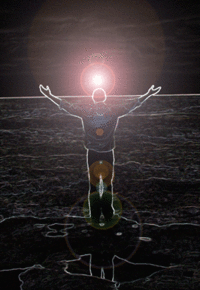 The soul, according to many religious and philosophical traditions, is the self-aware essence, or consciousness, unique to a particular living being. In these traditions the soul is thought to incorporate the inner essence of each living being, and to be the true basis for sapience, rather than the brain or any other material or natural part of the biological organism. Some religions and philosophies on the other hand believe in the soul having a material component, and some have even tried to establish the weight of the soul. Souls are usually considered to be immortal. Many beliefs hold they exist prior to incarnation.
The concept of the soul has strong links with notions of an afterlife, but opinions may vary wildly, even within a given religion, as to what may happen to the soul after the death of the body. It also shares as a Proto-Indo-European language root of spirit.
External Link
For further see the Wikipedia entry here.