Thank you for over 12.9 million views of the SuccuWiki!
Sinessa Devil Woman
From SuccuWiki - The Wiki of the Succubi

For other uses of the word Succubus, see Succubus (disambiguation).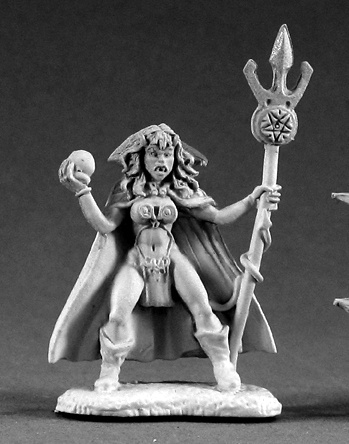 General Information
Item Number: 02130
Figure Name: Sinessa Devil Woman
Created By: Bob Ridolfi
Manufacturer: Reaper Miniatures
Released on: 2004?
Series: Dark Heaven Legends
Figure Detail: This pewter miniature is of a Devil Woman, wearing a cape and leather clothing. It shows a female adult holding aan orb in one hand and a scepter in the other with her tail entwined around it as well. When completed, this miniature will consist of one Dark Heaven Legends model.
Notes: Each Reaper miniature is made from non-lead metal. It comes unpainted, and may need some assembly.
External Links