Thank you for over 9.1 million views of the SuccuWiki!
Shadowaxe: Bane of the Enigma
From SuccuWiki - The Wiki of the Succubi

For other uses of the word Succubus, see Succubus (disambiguation).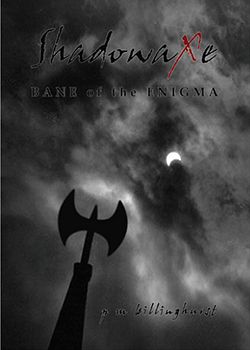 Shadowaxe: Bane of the Enigma is an novel written by P. M. Billinghurst. In this novel a Succubus named Shashindral appears to threaten the heros of this work.
Overview
Title: Shadowaxe: Bane of the Enigma
Author: P. M. Billinghurst
Published By: Trafford Publishing
Number of pages: 282
Format: Paperback
ISBN-10: 1412029368
ISBN-13: 978-1412029360
Publishing Date: July 6, 2006
Plot Summary
An ancient prophecy states...
That a vanishing dwarf, a noble with common blood, a tortured soul, and their protector, will bring peace and harmony to the lands...
But at what cost?
So it is said, so it shall be done...
Critical Review
As the time of this article's entry in the SuccuWiki, there was no review available.
External Links