Serpent's Lair
From SuccuWiki - The Wiki of the Succubi
Serpent's Lair



VHS Box Cover of the movie Serpent's Lair

Directed by
Jeffrey Reiner
Produced by
Vlad Paunescu
Written by
Marc Rosenberg
Starring
Jeff Fahey
Lisa Barbuscia
Heather Medway
Music by
Vinny Golia
Cinematography
Feliks Parnell
Editing by
Virginia Katz
Studio
Castel Films
The Kushner-Locke Company
Distributed by
New City Releasing
Release

date(s)

October 19, 1995 (The Hamptons Film Festival)
Running time
90 Minutes
Country
USA
Language
English
Budget
$4,000,000 (Estimated)
For other uses of the word Succubus, see Succubus (disambiguation).
Serpent's Lair, also known as The Nesting, is a 1995 American movie starring Jeff Fahey and Lisa Barbuscia as the Succubus Lilith.
Overview
Title: Serpent's Lair
Also Known As: The Nesting
Release Date: October 19, 1995
MPAA Rating: Rated R for language and adult situations.
Runtime: 90 Minutes
Director: Jeffrey Reiner
Writer: Marc Rosenberg
Studio: Castel Films, The Kushner-Locke Company
Genre: Thriller
Tagline: She hunts to mate and mates to kill.
Cast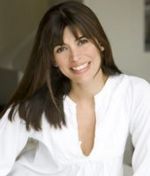 | | |
| --- | --- |
| Jeff Fahey | Tom Bennett |
| Lisa Barbuscia | Lillith (as Lisa B) |
| Heather Medway | Alex Bennett |
| Anthony Palermo | Mario |
| Kathleen Noone | Betty |
| Jack Kehler | Occult Man |
| Taylor Nichols | Paul Douglas |
| Patrick Bauchau | Sam |
| Stuart Blatt | Cop |
| Constantin Radoaca | Bartender |
| Valentin Popescu | Bob |
| Mihai Verbintschi | Elliot |
| Lucia Pintea | Anie |
| Barbara Pintea | Matilda |
Plot Summary
Jeff Fahey leaves behind the virtual reality of "The Lawnmower Man" to star in a film that places him in yet another dangerous realm: a "Serpent's Lair." Fahey plays a man who cannot resist temptation. He meets a gorgeous, if enigmatic, young woman. They begin a torrid affair. After the sexual encounter, however, he finds himself on the cusp of madness, and locked in a fray with Satan himself!
Review
The following review can be found at the IMDb entry for this film in the external links below:
Doesn't quite cut it.
Viewed On: August 7, 1999
Author: Hermit C-2
Here we have one of those nice young couples who have found the apartment they've been searching for, only it has a sinister past. But heck, they say, so what if a guy killed himself and wrote some strange words on the wall. We'll just throw a mirror over that. But there are also a few amenities they didn't count on, like a multitude of vaguely menacing cats. Plus the apartment comes equipped with its own sexy succubus--not what every wife would want for her husband.
There is more sex than scares in this movie, though neither will have you on the edge of your seat. But things do pick up a little toward the end. Jeff Fahey, B-movie vet, stars as the husband and Lisa B (didn't she used to play for Prince?) is the bedeviling demon lady. Taylor Nichols ('Metropolitan' and 'Barcelona') also has a small role.
External Links