Thank you for over 9.1 million views of the SuccuWiki!
Samarath
From SuccuWiki - The Wiki of the Succubi

For other uses of the word Succubus, see Succubus (disambiguation).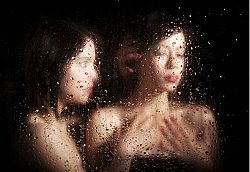 Samarath, is an eNovel written by Alyn Rosselini. In this work one of the main characters is a Succubus.
Details
Title: Samarath
Author: Alyn Rosselini
Format: eBook
Publisher: Amazon Digital Services
Language: English
ASIN: B00546SOMG
Release Date: June 2, 2011
Synopsis
Samarath, a vampire, travels to the remote part of the world in a desperate attempt to get away from the one who haunts her. The attempt proves to be feeble as she finds herself confronted by the succubus who does everything to make Samarath hers.
Book Review
No reviews were available at the time of this article's creation in SuccuWiki. Tera will be reviewing it in the near future.
External Links