Thank you for over 9.1 million views of the SuccuWiki!
Pandora's Hell
From SuccuWiki - The Wiki of the Succubi

For other uses of the word Succubus, see Succubus (disambiguation).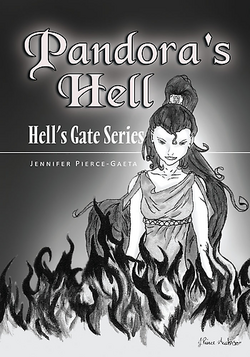 Pandora's Hell, is a novel written by Jennifer Pierce-Gaeta. It is described as being the first book in a series that the author intended to call the Hell's Gate series. In this work, succubi appear at various points to confound the heroes of the story.
Details
Title: Pandora's Hell
Author: Jennifer Pierce-Gaeta
Format: Paperback
Publisher: Xlibris Corporation
Length: 414 Pages
Language: English
ISBN-10: 1450041329
ISBN-13: 978-1450041324
Release Date: March 5, 2010
Synopsis
Enter into a world where supernaturals are the human races last hope. Hell has escaped its prison early and is devastating the world. The humans are useless to help themselves and all could be lost if the gates of Hell are not slammed shut. That's where my team comes in. I am Kira Gaetano and my team may be the world's last hope for survival. We fight the big bad nightmares and are racing against the clock to stop Hell from taking over the world. The only question I have is can we do it?
Book Review
At the time of this book's entry in the SuccuWiki, no review was available.
External Links