Thank you for over 5.1 million views of the SuccuWiki!
Out Of The Ashes (eBook)
From SuccuWiki - The Wiki of the Succubi

For other uses of the word Succubus, see Succubus (disambiguation).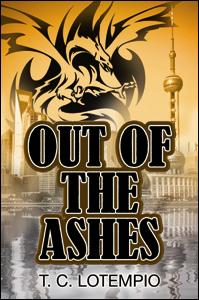 Out Of The Ashes, is a novel written by T. C. Lotempio. In this novel a Succubus appears as a threat to the main characters during part of the story.
Details
Title: Out Of The Ashes
Author: T. C. Lotempio
Format: eNovel
Publisher: Whiskey Creek Press LLC
Length: Novella
Language: English
ISBN-13: 978-1-60313-902-1
Release Date: June 1, 2010
Synopsis
Afton Cooper can touch objects or dead people and get a sense of their lives – she's also a phoenix. When Afton gets an ID bracelet sent to her that belonged to a rogue cop, she sees his murder at the hands of a succubus. Afton joins forces with Ian Perry, an Anime (Shapeshifter) to try and solve the mystery: Who's behind the killings? What does "three of six" mean? Can Afton and Ian stop the dark forces at work before they succumb to their own passion?
Book Excerpt
A short excerpt from the book can be found at Whiskey Creek Press here.
Book Review
At the time of this book's entry in the SuccuWiki, no review was available.
External Links