Thank you for over 5.1 million views of the SuccuWiki!
Nice Girls Don't (She-Wolf of London)
From SuccuWiki - The Wiki of the Succubi

For other uses of the word Succubus, see Succubus (disambiguation).

She-Wolf of London was a short-lived television series that aired in the USA from October 1990 to April 1991. The first 14 episodes were filmed in England and aired under the She-Wolf title, while a second season of 6 episodes was filmed in Los Angeles and aired under the title Love and Curses, with a drastically reduced cast. One episode entitled Nice Girls Don't had a group of Succubi make an appearance in it.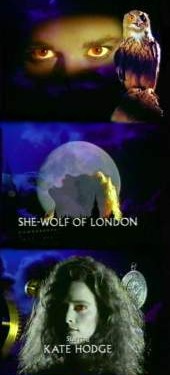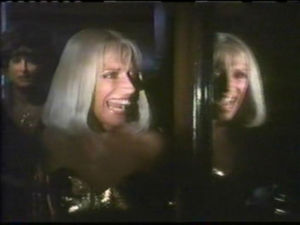 Episode Information
Season 1, Episode 5
Airdate: November 6, 1990
Running Time: 60 min
Cast
| Actor or Actress | Role |
| --- | --- |
| Kate Hodge | Randi Wallace |
| Dan Gilvezan | Skip Seville |
| Neil Dickson | Prof. Ian Matheson |
| Scott Fults | Julian Matheson |
| Jean Challis | Mum Matheson |
| Arthur Cox | Dad Matheson |
| Dorothea Phillips | Aunt Elsa |
| Rachel Robertson | Nurse Robin |
| Stuart Linden | Ernest Wallengren |
| April Olrich | Isadora |
| Diane Youdale Mayhew | Monique |
| Cornelius Garrett | Dr. Dodgeson |
| Francesca Gonshaw | Judith |
| Alan Coveney | Clerk |
| Kelly Cryer | Mindy |
Episode Summary
It's a draining experience for Ian when he and Randi set out to trap a female demon known as a succubus. An aged man who claims to be only 27 years old seeks Ian and Randi's help. Ian believes him to be a mere crank, but Randi suspects that a succubus, a ravenous sexual vampire-like being, is responsible. An evil escort service drains the youth of its patrons which is where the Succubus feeds. Ian and Randi locate and capture the succubus, but not before she manages to suck 50 years out of Ian! Can Randi strike a bargain with the head succubus and regain Ian's youth for him, or is it time for Ian to make the most out of his sunset years? In the end of the episode, Ian and Randi hold mirrors to the Succubi which make them burn and then turn to ash, thus destroying them completely.
External Links