On May 4, 2016, the 3,900th article was added to the SuccuWiki!
Natalie Denise Sperl
From SuccuWiki - The Wiki of the Succubi
Natalie Denise Sperl




The American Actress Natalie Denise Sperl

Born
June 20, 1979


New Ulm, Minnesota USA

Occupation
Model, Film/Television Actress
Years active
1995–Present
Natalie Denise Sperl (New Ulm, Brown County, Minnesota, June 20, 1979) is an American model, film and television actress, better known for her appearances in the films Little Black Book, Around the World in 80 Days and Succubus: Hell Bent where she played the lead role of Lilith in that film.
Career
She is a former Coors Light Girl and starred with Kid Rock in a Coors Light Super Bowl commercial. She got her training in comedy with the Second City Improv Group and has also done stand up appearing at The Improv and The Comedy Store in Los Angeles.[1]
She has one brother, Nathaniel "Nate" Sperl, who is a musician.[1]
Succubus Character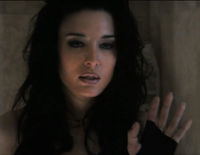 She played the role of a Succubus once that being the succubus character Lilith in the 2007 film Succubus: Hell Bent.
Filmography
Film
Year
Film
Role
Other notes
2013
Sighting
Mary Augland
Post-Production
Everlasting
Helena
Post-Production
After You
Kristin
Getting Back to Zero
Julie Snake Eyes
2008
Rounds
Gina Laurie
Trapped in Perfection
Jannies
2007
Alibi
Gia
2004
Mojave
Sexy office girl
Little Black Book
Natalie
Around the World in 80 Days
Stunning Woman
as Natalie Sperl
Larceny
Waitress
1995
Cellblock Sisters: Banished Behind Bars
Inmate
as Brooklyn Warner
Television
Year
Title
Role
Other notes
2008
NCIS
Milaana Shishani
1 episode
Unhitched
Kara
1 episode
Rock Monster (TV movie)
Cassandra
2007
Succubus: Hell Bent (video)
Lilith
2006
Big Day
Sequoia
1 episode
Two and a Half Men
Janie
1 episode
Naked Surrender (video)
Maisie Calloway
as Charley White
Last Call (video)
Lucy
The Graveyard (video)
Zoe
Maisie Undercover: Shadow Boxer (video)
Maisie Calloway
as Charley White
CSI: Miami
Melissa Bowman Rowe
1 episode
Forbidden Passions (video)
Maisie Calloway
as Charley White
Three Strikes (TV movie)
Cindy
Breaking Up with Shannen Doherty
Herself
2005
How I Met Your Mother
Natalya
1 episode
Portrait of a Man and a Woman: Los Angeles, c. 2004 (short)
Nina
2003
What Should You Do?
Female Victim
1 episode
A.U.S.A.
Juror #8
1 episode
Other Side of the Road (short)
References
External links