Thank you for over 12.9 million views of the SuccuWiki!
Lon'Aite
From SuccuWiki - The Wiki of the Succubi

For other uses of the word Succubus, see Succubus (disambiguation).

Lon'Aite is an eBook written by R. Skye. In this work Succubi appear as minor characters.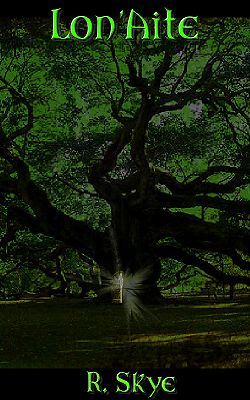 Details
Title: Lon'Aite
Author: R. Skye
Format: eBook
Publisher: Amazon Digital Publishing, SmashWords
Length: 53,000 Words
Language: English
ASIN: B004LLIVWI
Release Date: January 30, 2011 (Kindle Edition)
April 27, 2011 (Smashwords Edition)
Synopsis
Isabelle is the sole survivor of a village destroyed by plague during the Middle Ages. Lost and emotionally broken, she is found and adopted by Wyrdlings - magic creatures from Lon'Aite, the land of Faerie. Lon'Aite is a world of the old stories; soul-destroying succubi, water nymphs with shark's teeth, the Dark Huntress on her Bone Chair, the marauding Chaos Court. Isabelle learns to survive and become a part of the Faerie lands, but whilst the plague sweeps the mortal world, Lon'Aite begins to tear itself apart. As one of the few mortals in Lon'Aite, Isabelle alone can bridge the ever-changing borders of the Summerlands and Shadelands - and she alone must find a way to fight the onslaught of unstoppable Unformed, nightmare creatures sweeping aside all in their path.
Book Review
No review was available at the time this entry was made.
External Links