Thank you for over 12.9 million views of the SuccuWiki!
Lilitu (Novel)
From SuccuWiki - The Wiki of the Succubi

For other uses of the word Succubus, see Succubus (disambiguation).

Lilitu is a novel written by Russell Patt.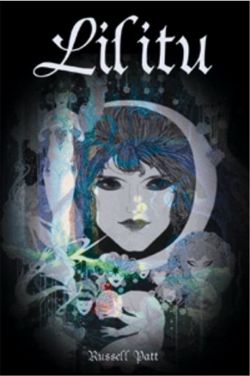 Details
Title: Lilitu
Author: Russell Patt
Format: Paperback
Publisher: AuthorHouse
Pages: 267
Language: English
ISBN-10: 0595091121
ISBN-13: 978-0595091126
Release Date: June 9, 2000
Synopsis
Lilitu, aka Lilith, is well known as the Demoness Queen Succubus who has sex with men as they slumber. She is purported to be the wicked demoness who causes infants to suddenly die in their cribs. Is she this horrible monster? The Patriarch would lead you to believe so. Is there some great conspiracy fostered by the ancients? Was the story of Lilith deliberately omitted from the Book of Genesis? Follow Professor Gerard Cantowski, a self proclaimed celibate, through a whirlwind of erotic hauntings, seemingly demonic visitations, and almost devilish sexual encounters as he discovers the truth. Walk a few miles in his shoes down the road of discovery that leads him to the New Matriarch and the apocalyptic end of the Patriarch.
Book Review
No review was available at the time this entry was made.
External Links