Thank you for over 5.1 million views of the SuccuWiki!
Lilith's Awakening
From SuccuWiki - The Wiki of the Succubi

For other uses of the word Succubus, see Succubus (disambiguation).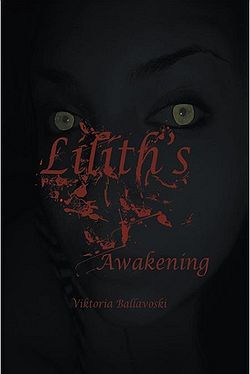 Lilith's Awakening is an eNovel written by Viktoria Ballavoski. In this work, Lilith appears as a threat to the main character of the story and her universe.
Overview
Title: Lilith's Awakening
Author: Viktoria Ballavoski
Published By: iUniverse
Format: eBook
ASIN: B006WLE6N8
Publishing Date: January 3, 2012
Plot Summary
As a psychic and medium, Viktoria Nelson is accustomed to living within the paranormal realm as she assists the local police department and conducts private readings. But one day, when a young woman trailed by a dark presence visits her for a reading, Viktoria's life takes an ominous turn—plunging her into a murder investigation that has the potential to change the world.
In a matter of hours, Viktoria is in a race against time to prevent the doors of hell from being opened. As if a murder is not enough, Viktoria is now facing evil, demons, and jinns who want nothing more than to prevent her from knowing the truth. With the help of the spirit of a deceased young woman as well as the protective and wise spirits of her parents and her demonologist colleague, Viktoria embarks on an unpredictable journey filled with terrifying truths and unimaginable evil.
In this supernatural mystery, Viktoria will learn that the ancient, chilling stories of Lilith and her return for revenge are true. Now all she has to do is figure out how to stop Lilith and her malevolent plan—before it is too late.
Book Review
At the time of this article's entry in the SuccuWiki, no review was available.
External Links