Lilith's Puppet (eBook)
From SuccuWiki - The Wiki of the Succubi
Lilith's Puppet

Lilith's Puppet eBook Cover,
written by Richard Le Tourneau
Author(s)
Richard Le Tourneau
Series
From The Shadows
Publisher
Amazon Digital Services (Original)
Haunted House Publishing (Reissue)
Publication date
October 31, 2017 (Original)
November 17, 2018 (Reissue)
Media type
eBook
Length
302 Pages
ASIN
B076M7TR72 (Original)
B07JPZ6BZH (Reissue)
For other uses of the word Succubus, see Succubus (disambiguation).
For other uses of the word Lilith, see Lilith (disambiguation).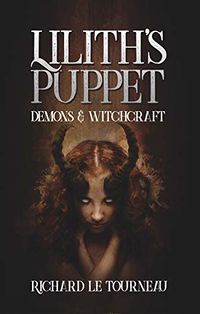 Lilith's Puppet is an eBook written by Richard Le Tourneau. It is the first work in the From The Shadows series by this author. In this work the character Lilith can be described as a Succubus.
Overview
Title: Lilith's Puppet
Author: Richard Le Tourneau
Published By: Amazon Digital Services (Original), Haunted House Publishing (Reissue)
Length: 302 Pages
Format: eBook
ASIN: B076M7TR72 (Original), B07JPZ6BZH (Reissue)
Publishing Date: October 31, 2017 (Original). November 17, 2018 (Reissue)
Plot Summary
The year is 1810, five children stumble onto an ancient, terrifying secret that will affect the rest of their lives. While playing near an old oak at the edge of the forest, Henry, Howard, Rachel, Phillip and Thalia come across an age-old artefact that will unleash an unimaginable evil that will follow them to adulthood.
Book Review
At the time of this article's entry in the SuccuWiki, no review was available. Tera has this work on her reading list and will review it shortly.
External Links