Thank you for over 9.3 million views of the SuccuWiki!
Joseph and the Succubus
From SuccuWiki - The Wiki of the Succubi

For other uses of the word Succubus, see Succubus (disambiguation).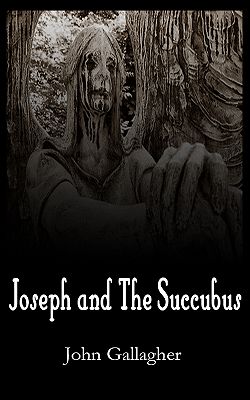 Joseph and the Succubus is an ebook written by John Gallagher. In this work, the Succubus Lilith appears.
Details
Title: Joseph and the Succubus
Author: John Gallagher
Format: eBook Formats
Publisher: Smashwords
Length: 8 Pages
Language: English
ASIN: B007X65G12
Release Date: April 19, 2012
Synopsis
A young man's sleep is disturbed by a most unwelcome visitor with a most unwelcome request.
Book Review
At the time of this article's entry in the SuccuWiki there was no review available. Tera has this work on her reading list and will review it as soon as possible.
External Links