Thank you for over 12.9 million views of the SuccuWiki!
Irene the Succubus
From SuccuWiki - The Wiki of the Succubi

For other uses of the word Succubus, see Succubus (disambiguation).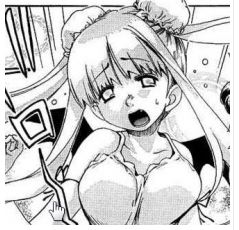 My Balls (オレたま, Ore Tama?) is a Japanese manga written by Shigemitsu Harada (also author of Yuria 100 Shiki, published in Young Animal magazine[1]), and illustrated by Takahiro Seguchi. The manga began serialization in Hakusensha's manga magazine Young Animal Arashi in November 2006. The first bound volume was released on August 29, 2007, and as of July 30 2009, thirty-three chapters have been serialized along with five bonus chapters. In this series is a Succubus named Irene the Succubus.
Story
The fate of the world rests in one man's testicles. In a freak sealing accident, the Queen of Terror is sealed into Satou Kohta's testicles, thus preventing her from reigning destruction onto the world. However, a lesser devil, Elyse, who was with the Queen of Terror on Earth is determined to release the Queen at all costs. The only way to do so is to make Kohta ejaculate, and Elyse only has thirty days to do it.
Irene the Succubus
Irene is a succubus from Hell, who initially arrives to free Lady Emanniel. Like most succubi, she has a special power where she stores magic power in her eyes and rapes men with her eyes. Unlike most of the devils, she succeeds in causing Kohta to release his semen, although due to circumstances still fails to release the queen. However, because succubi are generally lustful, she gives up her mission to engage in intercourse with as many men on Earth as she can, which she would not be able to do if humanity were destroyed.
References
External links