Thank you for over 12.9 million views of the SuccuWiki!
I Demon
From SuccuWiki - The Wiki of the Succubi

For other uses of the word Succubus, see Succubus (disambiguation).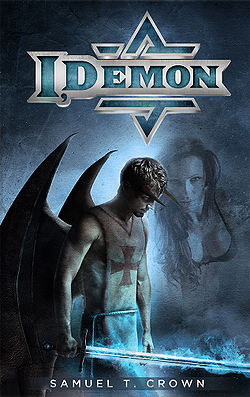 I, Demon is an eNovel written by Samuel T. Crown. It tells the story of a demon, his life, and those in it. One of his ex-wives, Lilliel, is a Succubus in this work.
Overview
Title: I, Demon
Author: Samuel T. Crown
Published By: Smashwords and Amazon Digital Services
Format: eBook
Length: 170 pages
ASIN: B005FSOP2G
Publishing Date: August 9, 2011
Plot Summary
What could be worse than burning in Hell for eternity? For the Nameless Demon, it was his release.
Captured by a perky brunette's summoning circle in modern times, the Demon is forced to recount his downfall within the infernal hierarchy, his unauthorized release from Hell, and the ensuing struggle to discover the truth behind the intrigue woven about him. Pursued by both his ex-wives (one angel, one succubus, both seductively deadly), the Demon is plunged into the teeth of the Second Crusade, a war between Templars and wizards, kings and clergy.
It's a race to expose a conspiracy while evading both a Hell that wants him back and a Heaven that wants him destroyed.
Book Review
At the time of this article's entry in the SuccuWiki, no review was available. Tera has purchased this work and will review it as soon as possible.
External Links