Thank you for over 12.9 million views of the SuccuWiki!
Ghost Soldiers
From SuccuWiki - The Wiki of the Succubi

For other uses of the word Succubus, see Succubus (disambiguation).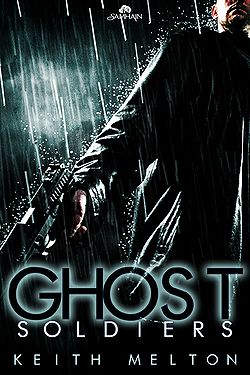 Ghost Soldiers is a novel written by Keith Melton. It is the second book in the series The Nightfall Syndicate by this author, the first book being Blood Vice. In this work there are various minor characters that are Succubi. This author has also written the novel The Zero Dog War which has, as one of the major characters, a Succubus.
Details
Title: Ghost Soldiers
Author: Keith Melton
Format: Samhain Publishing
Publisher: Strict Publishing International
Length: 312 Pages
Language: English
ISBN-10: 1609286073
ISBN-13: 978-1609286071
ASIN: B004U3PI64
Release Date: July 12, 2011
Synopsis
Get in. Do the job. Get out. If only it were that easy.
Vampire hit man Karl Vance has a new target: a rogue, charismatic sorcerer building an army of paranormal creatures in Eastern Europe. The stakes have never been higher, nor the odds so long, but he's in too deep to turn back. If Karl fails to kill, the powerful Order of the Thorn will hunt down Maria Ricardi, the vampire he loves, and destroy everything he's fighting for.
When Karl is cut off in enemy badlands, he's reduced to survival mode, doing the kinds of things he'd sworn would never be part of his vampire existence. Things that will forever color his relationship with Maria...if he survives to see her again.
In Boston, Maria is haunted by disturbing dreams of Karl as she struggles to keep control of her mafia syndicate against a growing tide of threats—traitors, FBI agents, hostile crime families, and the fear that power will turn her into a creature like her hated Master, Delgado. Then she discovers Karl is walking straight into a deadly trap…and there may be nothing she can do to stop it in time.
Book Review
At the time of this article's addition to the SuccuWiki, no review was available. Tera has this work on her reading list and will review it as soon as possible.
External Links