Thank you for over 5.1 million views of the SuccuWiki!
Fengriffen and Other Stories
From SuccuWiki - The Wiki of the Succubi

For other uses of the word Succubus, see Succubus (disambiguation).
Fengriffen and Other Stories is a novel written by David F. Case.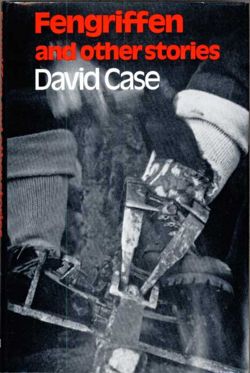 Details
Title: Fengriffen and Other Stories
Author: David F. Case
Format: Hardcover
Publisher: Macdonald
Pages: 224
Language: English
ISBN-10: 035603593X
ISBN-13: 978-0356035932
Release Date: May 13, 1971
Synopsis
This collection includes the short novel "Fengriffen" (first published separately as a book in 1970 by Hill & Wang) and two stories, "Strange Roots" and "Among the Wolves." "Fengriffen" is a vintage Gothic story told with streamlined plotting and dramatic immediacy of a contemporary work. One of the first and best of recent horror stories dealing with the incubi/succubi theme. Filmed as And Now the Screaming Starts in 1973.
Book Review
At the time of this entry's addition to the SuccuWiki, no review was available.
External Links