Thank you for over 9.3 million views of the SuccuWiki!
Demoness Skin (Oceane's Body Boutique)
From SuccuWiki - The Wiki of the Succubi

For other uses of the word Succubus, see Succubus (disambiguation).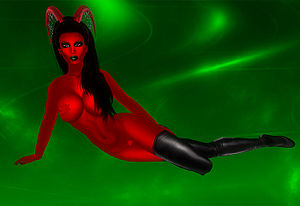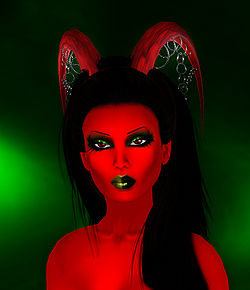 Oceane's Body Boutique is a Second Life skins designer. You can purchase various outfits, shoes, boots and other items to add to the avatar you use in the Second Life universe. This is one of several skins and costumes that are available on their site. This one is called the Demoness Skin. This skin is available in two versions, one with cleavage and one without.
Demoness Skin
A sinful she-devil, demoness, succubus skin with a soft satin glow on her red skin. This is the perfect skin for Halloween, her naughty devlish look is heavenly and available with or without cleavage.
Tail and horns are not included, but the seller has put a stylecard in the box with the LM's so you can find the ones used in the previews.
External Links