Thank you for over 12.9 million views of the SuccuWiki!
Capcom Girls Collection -Morrigan Aensland
From SuccuWiki - The Wiki of the Succubi

For other uses of the word Succubus, see Succubus (disambiguation).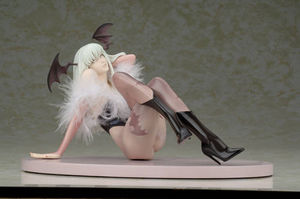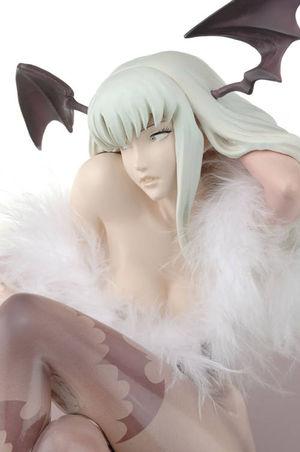 Details
Don't let this lounging vixen fool you, she's ready for a fight at anytime; but, like any good predator, first she must lure her foe. Yamato is proud to continue its tribute to the seductive leading ladies of Capcom with one of two full resin statues featuring the succulent succubi from Capcom's DarkStalkers. Part of Yamato's Capcom Girls Collection, this 1/6 resin statue of Morrigan Aensland provides a uniquely distinctive interpretation of the classic Capcom character as only master sculptor Mitsumasa Yoshizawa (REFLECT) could envision. Available since 2007, Morrigan comes complete with feather boa and display base.