Thank you for over 12.9 million views of the SuccuWiki!
Black Magic Woman (eBook)
From SuccuWiki - The Wiki of the Succubi

For other uses of the word Succubus, see Succubus (disambiguation).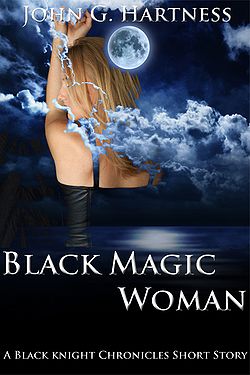 Black Magic Woman is an eBook written by John Hartness. It is a short work set in the Black Knight Chronicles universe by this author. The work is also found in the anthology Knight (un)Life - A Black Knight Short Story Collection. In this work, a Succubus appears.
Overview
Title: Black Magic Woman
Author: John Hartness
Published By: Falstaff Books
Format: eBook Formats
Length: 19 Pages
ASIN: B005H122W6
Publishing Date: May 21, 2012
Plot Summary
It's the annual comic convention - what can go wrong?
You just had to ask, didn't you?
The boys from Black Knight Investigations get tangled up in more than they ever bargained for when they try to help a lost kid find his dad. Hilarity does not ensue when an ancient soul-sucker shows up to drain the local nerd population of vitality and life energy.
If you've ever wondered who would win in a knock-down, drag out fistfight between Jimmy Black and Greg Knightwood, here's your chance to find out!
Book Review
At the time of this article's entry in the SuccuWiki, no book review was available. Tera has this book on her reading list and will review it in the near future.
External Links